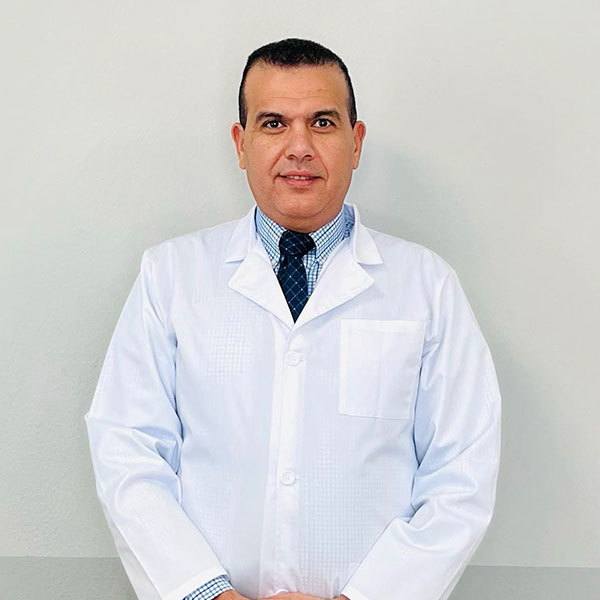 Ibrahim Elgarawany, DDS
Dr. Ibrahim Elgarawany, or Dr. G, as he is more commonly known around the office, grew up in a small, rural community in Egypt, where no dental services were available. His neighbors and family members used to suffer from aching teeth all the time. Seeing this prompted him to attend dental school, with the goal of helping local communities, especially in rural areas with limited access to dental care. In 2006, he completed dental school in Alexandria, Egypt.
After completing his degree, he finished his post-graduate studies at Saint Mary's Hospital in Waterbury, CT. He also is affiliated with Yale University. Dr. G has received advanced training in wisdom teeth extraction, Invisalign® aligners, and the placement of mini and regular dental implants. Today, education remains a hallmark of his care. He takes classes once a month to expand his knowledge. Additionally, every three months, he takes a week off of work and attends different continuing education courses to learn about the latest advancements in dentistry.
In his free time, he enjoys swimming, playing soccer and watching basketball. He also enjoys spending time with his wife and three children.
Dr. G enjoys what he does and cares about making a comfortable environment for all of his patients. Our dentist and team can't wait to help you create a beautiful smile!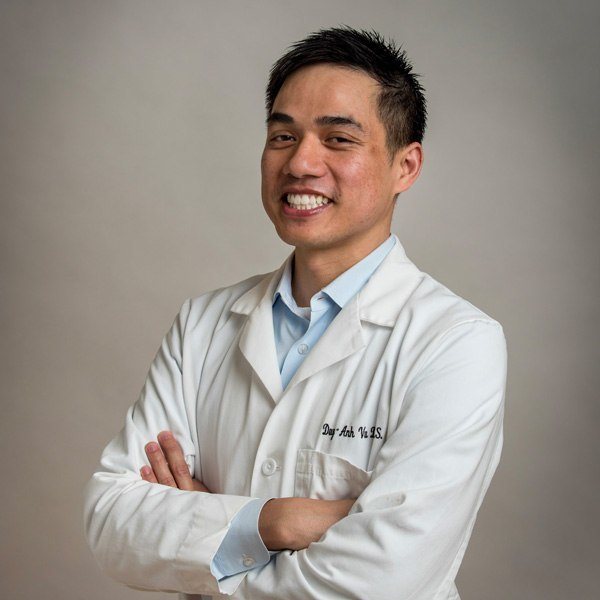 Dr. Duy-Anh Vu
Dr. Duy-Anh Vu started his education by completing his undergraduate studies in biology. He then moved forward to complete dental school at New York University in 2011. Since graduation, Dr. Vu has consistently continued his education, engaging himself in various courses to stay fresh in the field of dentistry. The dentist has also completed the Hiossen dental implant course and has been practicing in area since 2016.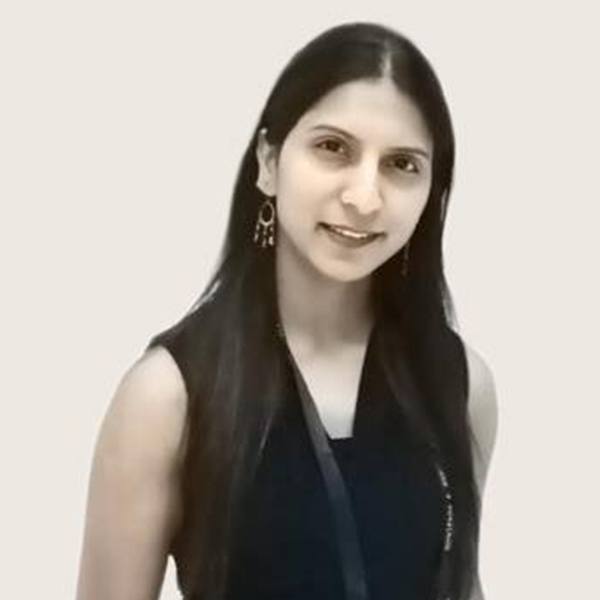 Dr. Anna Bondalapati
Meet Dr. Anna Bondalapati! Dr. Anna loves seeing happy kids and parents every day. It is her goal to equip every child with the tools they need to maintain good oral hygiene, and to ensure that they enjoy visiting the dentist! She finds great satisfaction in the long-term relationships she can have with patients.
Driven by her passion for pediatrics, Dr. Anna has been working with children since the beginning of her education in dentistry. She focused on pediatric, patient-centered studies, including working with the Infant Oral Health Care Club and the Craniofacial Center. Her dedication to caring for children led her to pursue earning her specialty in pediatric dentistry at Nova Southeastern University, where she served as chief resident. As part of her residency, Dr. Anna excelled in working with children with autism.
Dr. Anna strives to make sure children have a safe and positive experience at the dentist's office. As a loving mother of two herself, she can relate to the feelings that parents have when they're making decisions about their child's healthcare. She's passionate about helping children overcome their fear of the dentist and teaching them how to have the best oral health possible.
Some of the easiest ways to make Dr. Anna smile include, wearing pink or purple, because they are her favorite colors. She also would love to hear who your favorite character in the movie Frozen is. Finally, because she loves seeing the smiles on the faces of her patients, be sure to flash your "pearly white" smile for her.
In her free time, Dr. Anna is an art lover, and enjoys spending time with her husband and family.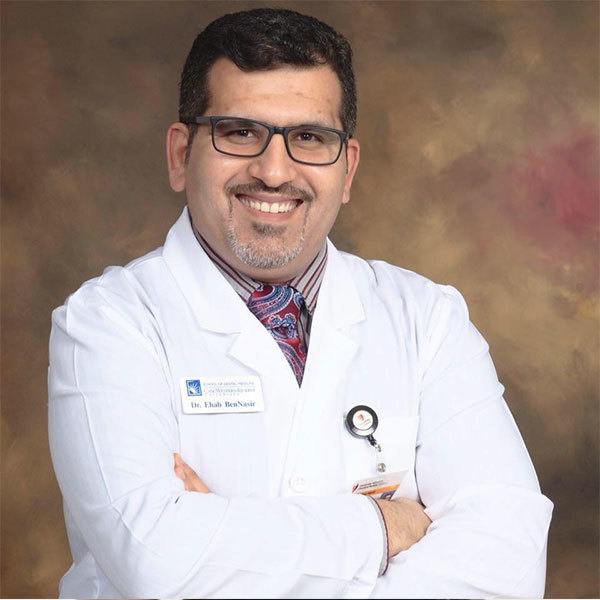 Dr. Ehab BenNasir
"Being an orthodontist for me is wonderful. I am passionate about doing it on a daily basis, it took a lot of hard work and faith to get where I am today, and I am grateful. I enjoy getting to know the community and being a part of their journey to transform their smiles and to becoming more confident. This is a delightful experience and means the world to me."
Dr. Ehab "Ehab BenNasir" is a board-certified orthodontist. He obtained his Master of Dental Science MSD from CWRU in Cleveland, Ohio, and completed his residency in orthodontics at CWRU. He also has a strong background of expertise. He has oral and maxillofacial surgery training from Germany in 2009 where he received a specialty degree in oral surgery and a certificate in dental implants form the German Association of Dental Implantology.
To ensure patients get best orthodontic treatment, Dr. Ehab has committed to keeping up-to-date and participating in continuing professional education. Dr. Ehab is a member of the American Association of Orthodontics®, the American Board of Orthodontics, the American Dental Association® and other professional organizations.
Dr. Ehab speaks English, Arabic and German. Outside the office, he enjoys family time with his wife, daughter and three sons, as well as traveling and hiking.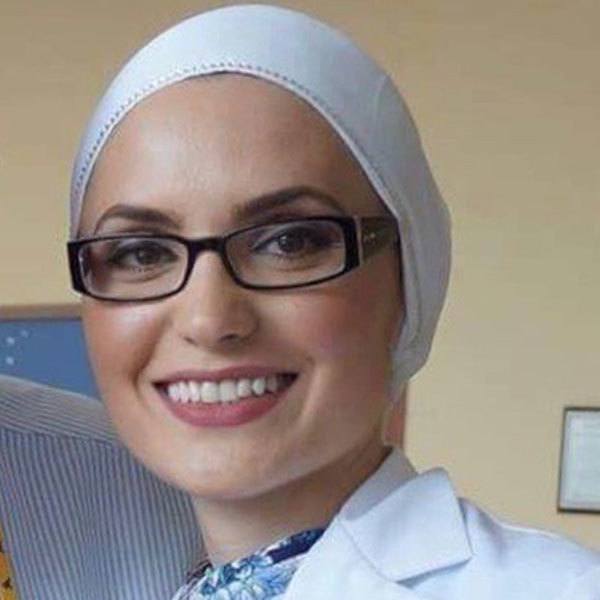 Dr. Arian Kohi
Dr. Kohi is a native of Northern Virginia. She attended George Mason University in Fairfax, Virginia, where she obtained her Bachelor of Science in biology. Dr. Kohi received her Doctorate of Dental Surgery from West Virginia University School of Dentistry in Morgantown, West Virginia. Dr. Kohi is very passionate about dentistry and knew at a very young age that dentistry was what she wanted to pursue in life. She is very committed to her patients and highly values the personal connections she has built with them over the years. Dr. Kohi is a firm believer in providing the highest level of comprehensive quality care to all her patients. She believes in ongoing professional education to ensure patients are receiving exceptional dental care and have the most comfortable and positive experience possible while reducing their stress and anxiety. Dr. Kohi loves to spend quality time with her husband, family and friends. She loves to travel, go on nature hikes, cook and do creative arts.
Meet Our Team
Patients who come to Luray Family Dental love working with our dentists and team. We are a friendly, energetic dental team in Luray, Virginia, with years of experience helping patients create smiles they feel great in. The dental office of Dr. Ibrahim Elgarawany and associates is located in an old house and maintains that same homey, comfortable feeling. If you are ready to schedule your next dental appointment with our team, be sure to give us a call at 540-743-4810.
Chrissy – Front Office
Chrissy has been with our team for several years, and was with another office for five years before joining our office. She graduated from dental assistant training school in 2004. Chrissy enjoys meeting new people and keeping them informed of their dental benefits and how they can maximize those benefits.
She is married to her husband, Matt, and they have been together for over 15 years. Together, they have a daughter named Ava. When she isn't working, Chrissy enjoys traveling and spending time with family.
Olivia – Front Office
Olivia joined our team in January 2019. She enjoys helping our patients feel comfortable about their dental care. Olivia has two sons and one stepson with her husband, John. Outside of our office she enjoys traveling and spending time with her family.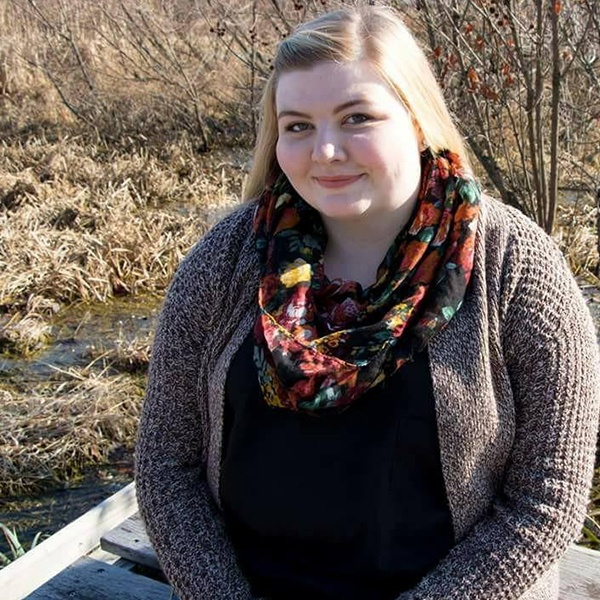 Ashley – Dental Assistant
Ashley has been with our practice for over four years. Prior to joining our team, she graduated from the East Coast Polytechnic Institute (ECPI) with an associate of applied science in dental assisting. She also is RDA certified.
She enjoys contributing to the success of the patients' smile goals. She is effective at improving time management and helping calm nervous patients.
Holly – Dental Assistant
Holly graduated in 2017 as a certified dental assistant. Since graduation, she has taken continuing education classes at Virginia Commonwealth University. She is a reliable and organized member of our team with a strong work ethic. She consistently helps patients enhance their oral health and create smiles to boost their confidence and self-esteem.
She enjoys taking the time to go hiking and dancing when she isn't at work.
Holly looks forward to working with you. As one of our bilingual team members, can speak with you in Spanish or English when you come to our office.
Meg — Certified Dental Assistant
Meg has been part of our dental family for over a year. She graduated from the Dental Assistant Training School (DATS) of Annapolis, MD, where she earned her Dental Assistant Certification, Dental Radiology Certification and her CPR Certification. In the past she was a trained and certified lifeguard where she received training and certification for First Aid and CPR.
Meg loves that we always have the nicest patients and that she gets to work with a great team who know how to work together and help the day flow smoothly. Some of her most gratifying moments include hearing a patient say that they feel so much better and when they smile after looking in the mirror after an appointment.
Meg contributes to our practice by giving every patient equal and quality care during every appointment. She also lives to make her patients and her team smile! She says, "This practice has some of the most hard-working, caring and generous people you'll ever meet. They are a great team and are all very knowledgeable in what they do."
Meg is a married mother of a 5-year-old girl. When she is not at Luray Family Dental, she enjoys spending time outdoors with her family, hiking, gardening, four-wheeling, playing games, exercising and having fun.
Julie – Dental Hygienist
Julie has been a part of our team for over 11 years. Prior to joining our office, she completed her studies in dental hygiene at Northern Virginia Community College in 1991. Julie says that it had been her dream to become a dental hygienist since the seventh grade, after seeing a film on career day. When asked about her thoughts regarding being a hygienist, she says, "I am grateful for this opportunity to be of service and help so many people."
Julie has a son and daughter who she loves dearly, and has five grandchildren who are the joy of her life. In her free time, she enjoys spending time gardening outdoors.